It's easy to say organic and natural in labels, but it takes a lot more scrutiny to check if they are really telling the truth. There are some brands that claim that their products are organic just because it contains some fruit or vegetable extract in the formula. Don't be fooled by these. Real organic products were not only grown organically (without the use of pesticides and chemicals) but were also processed the same way. Organic shampoos are not supposed to contain parabens, phthalates, synthetic fragrances and sulfates which can all harm the skin and cause cancers and other diseases. How to find the best organic shampoo? We've done the work for you. Check our list below.
10. Dr. Bronner's Magic Soaps Pure-Castile Soap
Before brands joined in on the organic bandwagon, this shampoo was already around. Dr. Bronner's Magic Soaps Pure-Castile soap is a known simple and effective all-in-one solution that can be used as a hand soap, body wash or plain shampoo. It works for both children and adults with sensitive skin and allergies. The ingredients are very simple: Potassium Solution and oils of Coconut, Jojoba, and Peppermint. It leaves the skin with a light waxy, slightly greasy cover but it is not at all unpleasant. The scents are very mild too. Safe enough to use every day.
9. Organix Coconut Milk Shampoo
Organic coconut and milk are two of nature's most powerful elements when it comes to shampoo. The coconut oils provide rich nourishment and repairs damage brought about by constant styling, exposure to the elements and other harmful products. This nourishing coconut and milk shampoo from Organix is paraben and sulfate-free. Egg white proteins on the other hand, work to give your hair strength and elasticity. If you want hair that is strong and doesn't break easily, this is the formula to go for. Organix shampoo is rich and creamy on the hair. You have the option to use a matching natural and organic conditioner for extra shine and volume.
8. Jason Natural Products Shampoo Biotin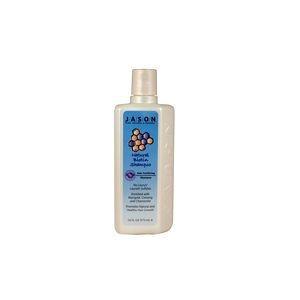 Jason Natural Products Shampoo is one of the few products that even men are giving rave reviews about. According to users, it not only gives hair high shine and volume, but also makes thinning hair appear thicker. It is also said to improve hair growth and re-growth. It's all organic formula also has biotin. This is not a chemical, rather an essential form of Vitamin B that improves hair growth and makes it grow stronger. This shampoo is also enriched with keratin amino acids, which works on split ends and dry hair. Finally, there's jojoba oil, ginseng and aloe vera in to add more nutrients to the mix.
7. Giovanni Cosmetics Shampoo Tea Tree Triple Treat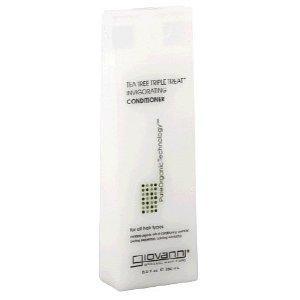 Giovanni Cosmetics Shampoo Tea Tree Triple Treat is an organic shampoo that makes use of the healing properties of tea tree oil. It can work to heal dandruff as well as calm irritated and itchy scalp. The addition of peppermint oil makes this shampoo truly cool and refreshing. For best effects, massage the shampoo onto the scalp and leave it on for a few minutes. Being organic, users are able to enjoy true peppermint oil – it's scent and healing properties. This shampoo will leave your hair relaxed, clean and dandruff free!
6. CHI Organics Olive Nutrient Therapy Shampoo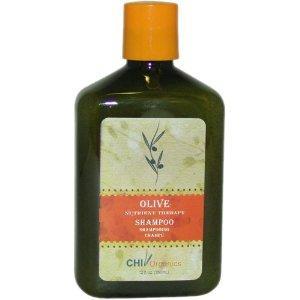 The CHI Organics Olive Nutrient Therapy Shampoo is an organic shampoo filled with all the good stuff nature has to offer. Imagine a blend of lemon, lime, orange, nettle, basil and olive oils in one thick and jasmine-scented blend. The advantage of this organic shampoo is that it works well with color-treated hair. It nourishes, repairs, and moisturizes without affecting the hair's colored state. It is a very popular choice among women with frizzy and hard to manage hair.
5. Alba Botanica Natural Hawaiian Shampoo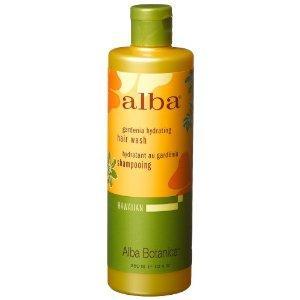 Say aloha to healthy and shiny hair with the Alba Botanica Natural Hawaiian Shampoo. This is another organic shampoo brand in the market that is making waves because of its intense, tropical aroma. The shampoo offers a blend of aloe vera extracts, Awaphui, a Hawaiian wild ginger that is known for its hair softening and Kukui nut oil. The latter is very rich in Omega 3 fatty acids, which nourish hair and help it grow faster.
4. Paul Mitchell Tea Tree Special Shampoo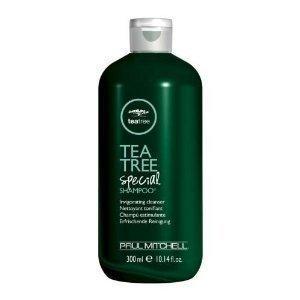 Here's another dandruff control solution that's also good for the environment. The Paul Mitchell Tea Tree Special shampoo makes use of natural tea tree oil, peppermint oil and pure lavender extract. What people love most about this is the refreshingly cool scent and how it effectively combats dandruff.
3. Shea Moisture Organic Raw Shea Butter Moisture Retention Shampoo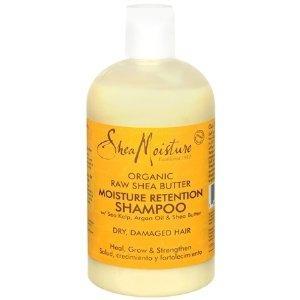 One of the main problems brought about by the changing season is dry, damaged hair. Extreme cold and wind can cause hair to turn rough and brittle and also causes dandruff and other problems. This organic shampoo is made up mostly of shea butter. This ingredient is sourced from the shea nut and is used in various cosmetics and other applications. It works best on dry, damaged hair and works deeply to restore lost moisture. People with split ends and color-damaged hair also stand to benefit from using this product.
2. TheraNeem Gentle Therape Shampoo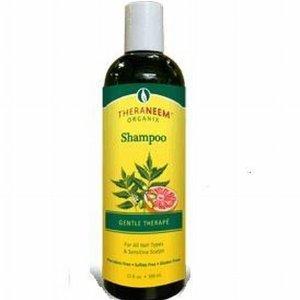 If you've heard about Neem oil you'll probably know that it is also very helpful in treating itchy, irritated scalp much like tea tree oil. It has been proven effective in treating dandruff and scalp problems. The TheraNeem shampoo also includes cherry bark for added shine and luster, as well as chamomile. The only downside is that it has a strong, herbal scent.
1. Weleda Calendula Shampoo & Body Wash for Baby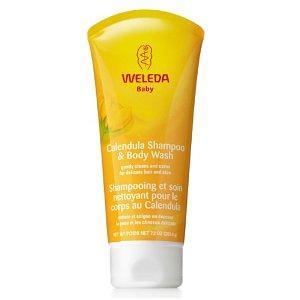 Waleda Calendula Shampoo and Body wash works as an all in one soap, shampoo, and body wash. Designed originally for babies, the main ingredient of this shampoo is extract from the Calendula flower. It worked so well that Moms decided to use it for themselves too, and that's how the product became even more popular. It leaves hair soft, moisturized and smelling like a baby.
Incoming search terms: