3. Stretching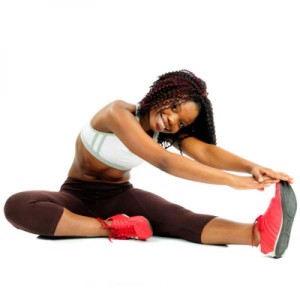 Stretching can help you achieve sexy legs.  You can do this by sitting down with your legs spread out forming a V-shape. Stretch your both hands as if trying to reach your left toe and repeat the same routine for the right toe. You can do this alternately, or in ten counts for one side after the other. It may seem easy, but it will surely cause you to sweat. This is good for improving balance and muscle relaxation.
4. Resistance Training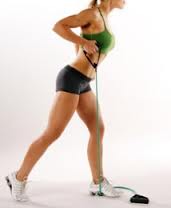 This exercise is usually done as part of a gym routine. But, if you have an elliptical rope you can simply do this at home. Step on the middle of elliptical rope with one foot while holding both ends of the rope stretching out as far as you can.  Do this in a semi-squat position and alternate the left and right foot in holding the middle of the rope. This is a good Cardio exercise, as well as, conditioning the leg and arm exercise.