Everyone has their own home remedy for blemishes and acne marks. But how would you know they actually work and are safe for your skin? With the many homemade remedies over the Internet, there are sure to be by-chance remedies that work for only a few people. Here are a few tips and tricks that would be sure to work. With these top 10 homemade acne treatments, you'll be sure to have the perfect skin everyone would want to have.
10. Ice Cubes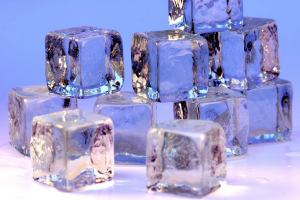 Ice cubes are very good for keeping your drinks cold during the hot weather. But the sun and heat can cause your pores to expand and make you prone to more blemishes on your face. Take a cube or two and wrap it in a piece of cloth. Swab the cloth on your face like when you treat an injury with an ice pack until you can no longer see any redness on your face. Ice helps reduce the redness in your skin like any other bump. The cool temperature also helps your skin tighten and close enlarged pores caused by heat or the hot weather.
9. Aspirin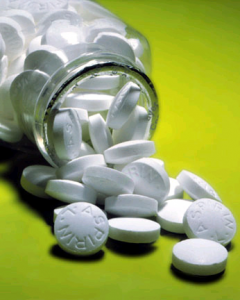 If you're totally in a rush and all you want to do is keep these blemishes from being found by others, then try this. Crush one small tablet of Aspirin and mix it with enough water to turn the powder into paste. Apply it to the blemish and wash it off with water and soap after a few minutes. The effect of the Aspirin is to reduce the redness of the blemish as well as the sting of the blemish.
8. Toothpaste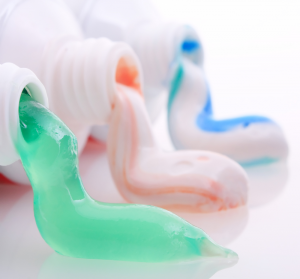 This may sting a little, but it's worth it. Aside from oral care, toothpaste can actually help those blemishes go away. One tip is that the toothpaste you would use for your face must be non-whitening for it may bleach your skin in a way that should not. Place a dot of toothpaste on your finger and place it on your blemish. The toothpaste will dehydrate the blemish and absorb excess oil on your face that will keep the blemish from returning.
7. Oatmeal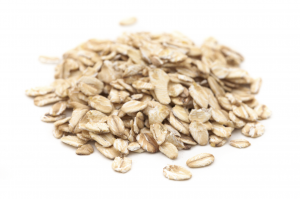 Oatmeal is a good source of fiber and helps your digestion. But it can also give that calming effect on your skin to get rid of the irritation when applied. Grind about a tablespoon or two of oatmeal depending on how much you need and mix it in water until it becomes pasty. Apply it on the blemish and feel the irritation go away long enough to enjoy the evening out.
6. Yogurt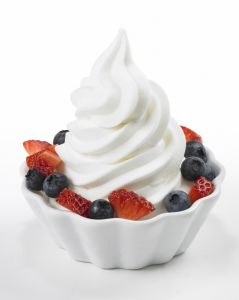 As we all know, yogurt includes vitamins and minerals for your health. When applied to the skin, these vitamins and minerals help recover damaged skin and put up defenses to prevent future blemishes. Place enough on your face for a few minutes and wipe it off with a damp cloth after. Your face will feel smooth and with continuous use, you'll get that flawless skin.
5. Green Tea
Green tea is organic and helps detoxify your digestive track for a lighter feel in your body. Just like other organic facial creams, masks and scrubs, green tea can help rejuvenate your skin for a younger look. Take a cotton ball, dip it in green tea and dab the cotton ball on the point of blemish. This helps tighten your skin and prevents future pimples from coming out. You'll not only feel healthy with tea, but also feel young looking.
4. Lemon Juice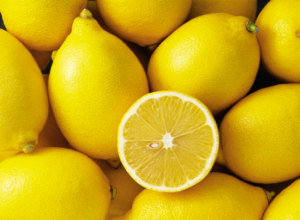 The citrus acid of lemons helps shed off dead skin cells and also props up new skin cells. Squeeze half a lemon, read for use. Wash your face with warm water to open up the pores of your skin and use a cotton swab to apply it on the pimple or acne mark. If it's too tough for your sensitivity, dilute the juice with water, but not too much. You can also use this to clean your face of dirt that get into your pores like a bottle of Eskinol.
3. Olive oil and Salt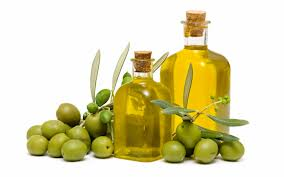 These aren't ingredients for cooking alone; these can also be used as ingredients for a clear face. Mix in 4 tablespoons of salt and 3 tablespoons of olive oil. Apply it on your face like you would facial creams. Massage your face with the granules of salt and leave it for a minute or two. Rinse with warm and soapy water after. The salt is used for exfoliation while the olive oil restores the natural moisture of the skin. A clean face is an acne-free face.
2. Honey and Lemon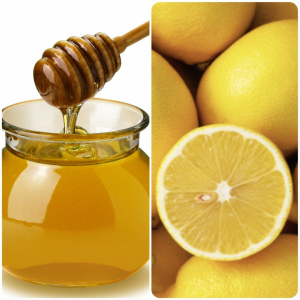 Mix 2 tablespoons of natural or raw honey and the juice of half a lemon together until it has a liquid consistency. Apply it on your face for about 5 to 20 minutes, avoiding the eyes. Make sure your hair is tied back or use a headband for those with baby hair and bangs. This is going to be sticky. Honey acts as the natural anti-bacterial and anti-inflammatory agent for this concoction.
1. Honey, Cinnamon and Sugar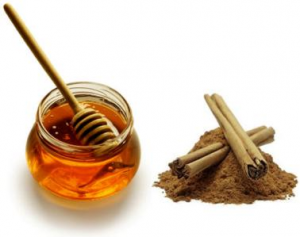 The sugar exfoliates your skin while the cinnamon brings nutrients to the surface of your skin to keep wrinkles and acne from emerging. Mix 3 tablespoons of honey, 1 teaspoon of cinnamon and 1 tablespoon of sugar and apply it to the face like a mask for 10 to 15 minutes. Wash with cool water after. This will surely keep acne away and also keep your face young.
Incoming search terms: