Whether you have natural curls or you got your hair permed, it is important that you know the best products to use, which will help make your crowning glory dazzle. When treating curls, you need to find what will work with and not against the waviness of your hair. If that sounds easy to you, you probably have not tried having a head full of curls. Even with a bunch of hair products out there claiming they are good for your wavy hair, it is quite very tricky to find which will work best for you. So here, we dish out the 10 best products for curly hair that are absolutely effective.
Before we get into the meat, allow us to give you some tips. Aside from using an effective product, there are a few things you need to remember to enjoy voluptuous curls every single time. First, you must never use a hair dryer. Curly hair will work better if you let it dry on its own pace. Instead of using a heat-based drying method, use a wide-tooth comb and then take small sections of your hair and twirl them around your fingers for 15 to 30 seconds. Second, it is important to know that shoulder-length curls look better if layer are cut so the weight will not come around at the bottom. If none of the products we recommend well with your locks, put it in a low, loose bun for perfect styling minus the fuzz. Curls that won't cooperate will do better with a bun that looks messy but still stylish. We are sure you would prefer this look than a disoriented hairstyle.
Now for the top 10 products, here they are.
10. AG Re:coil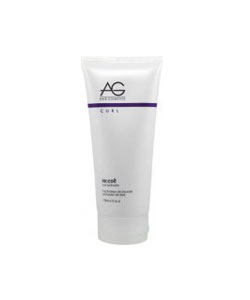 If you have coarse hair, this is the perfect styling agent for you. It will not leave your fine hair heavy while treating the frizz. It is light and creamy that's good enough to enjoy carefree and shiny curls.
9. Aveda Be Curly Shampoo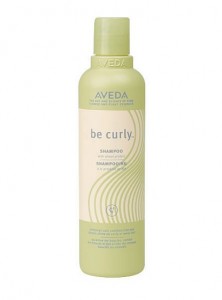 It is not really advisable to shampoo your curly hair too often. Experts advise that you use lather only every other day or once a week if you have thick locks. When you need to use shampoo, make sure that it is designed for deep moisturizing while cleaning off dirt. Products that contain shea butter, avocado oil, or palm oil make for a good choice. Aveda is a moisturizing powered shampoo. It has aloe vera and wheat protein, which will help retract frizz.
8. Kinky-Curly Curling Custard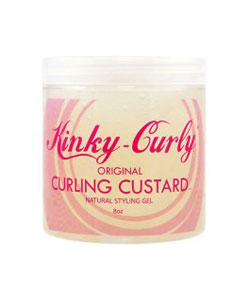 If you want a product that is made of natural ingredients, the Kinky-Curly Curling Custard is the perfect styling product for you. It is made of aloe vera juice, agave nectar extract, and marshmallow. The slippery texture is the secret to smoothening your curls while keeping it shiny at the same time. When using leave-on styling product such as this, make sure to pair it with a leave on conditioner to keep your hair from being damaged.
7. Curl Junkie Coffee-Coco Curl Crème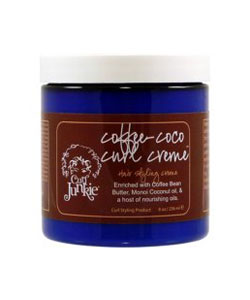 If you want styling plus leave-on conditioner in one, this is the perfect product for you. Curl Junkie Coffee-Coco Curl Crème will give you a light and bouncy feeling that looks like you just came out of the shower.
6. Quidad Moisture Lock Leave-In Conditioner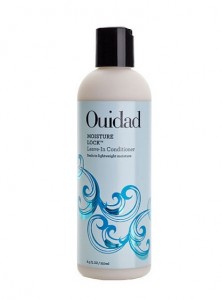 While your curls need to skip shampoo, it should not do so with conditioner. Curly hair needs lots of moisturizing to fight off frizz, which can give it bad texture and body. To fight that frizz, make sure that you use Quidad's leave-on conditioner after shampooing and/or conditioning your hair in the shower. Yes, you read that right. You need conditioning times two. You need to use a conditioning formula after washing your hair clean, leave it on for five minutes before rinsing, then, use this wonderful leave-on formula that will keep the moisture intact.
5. Miss Jessie's Curly Meringue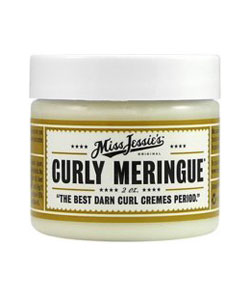 Do you have thick, curly locks? Then, this is the right product for you. This styling crème has a medium hold. As you apply the product onto your hair section by section, you will see that it bounces back in a dazzling manner. It also stays on unlike the other quick curl stylers.
4. Phyto Phytokarité Ultra Nourishing Mask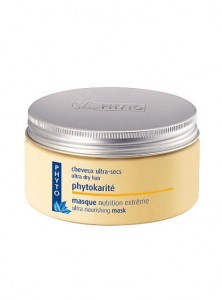 No matter what hair type you have, you need to give it a good round or cleansing, moisturizing, and deep treatment. That's just the same case with curly hair. But since you have a special type of hair to treat, you need to choose special products that will handle your hair well. For damage control, give your hair the nourishing and strengthening magic of Phyto Phytokarité Ultra Nourishing Mask. It's a keratin mask that will coat your hair with moisture and then seals it in for a frizz-free mane.
3. Tigi Catwalk Curlesque Curls Rock Amplifier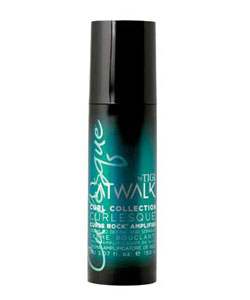 If you want well-defined curls, this is what you need to invest on. The Tigi Catwalk Curlesque Curls Rock Amplifier is the perfect styler. It's a creamy lotion that must be applied in pea-sized amount on each portion to get luscious curls. After styling, it is advisable that you put a leave-on conditioner so your hair strands don't dry out.
2. Curls Curl Gel-les'C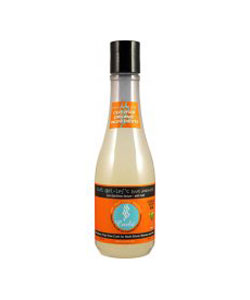 We understand what kind of nightmare gel-based styling agents are giving you. That's why we searched for a product that will style your curls alright but will not keep it heavy. Curls Curl Gel-les'C is a lightweight serum which helps define curly locks with a tight hold. It also has an amazing anti-frizz formula.
1. Garnier Fructis Style Curl Shaping Spray Gel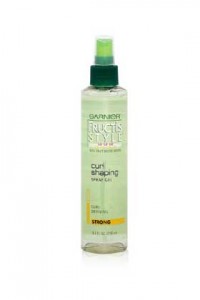 If your hair needs extra push to bounce away, the Garnier Fructis Style Curl Shaping Spray Gel is the perfect product for you. It can pump up your curls and breath it life so it bounces as you go. This is the best product yet, especially since it comes with a very reasonable price tag.
Incoming search terms: