Chicken Cacciatore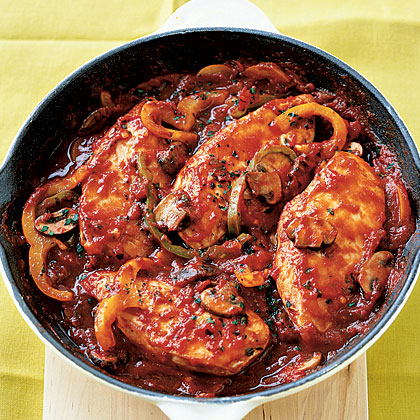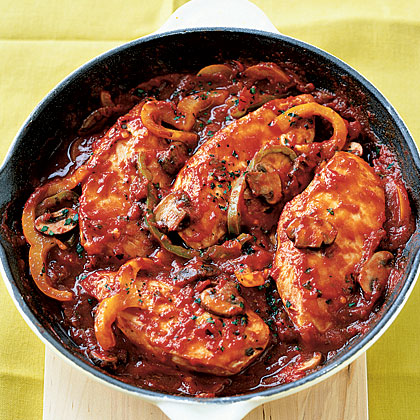 Ingredients:

2 skinless chicken breast fillets 2 teaspoons olive oil ½ teaspoon salt, divided 1/8 teaspoon ground pepper 1 small bell pepper, cut into strips 1 cup button mushrooms ¼ cup dry red wine ¾ cup tomato-and-basil pasta sauce 1 tablespoon chopped fresh parsley

1. Heat oil in a large non-stick pan over medium-high heat. Add the chicken and sprinkle ¼ teaspoon of salt and the pepper. Cook each side for 3 minutes. Transfer to a plate and set aside when done.

2. In the same pan, sauté the bell pepper and mushrooms with salt for 4 minutes. Add wine and cook an additional 2 minutes. Stir in sauce and heat through. Return chicken to the skillet and reduce to a simmer. Cook each side for 4 minutes. Top with parsley.

Serve immediately with buttered garlic bread for a satisfying dinner.