Asian Barbecue Chicken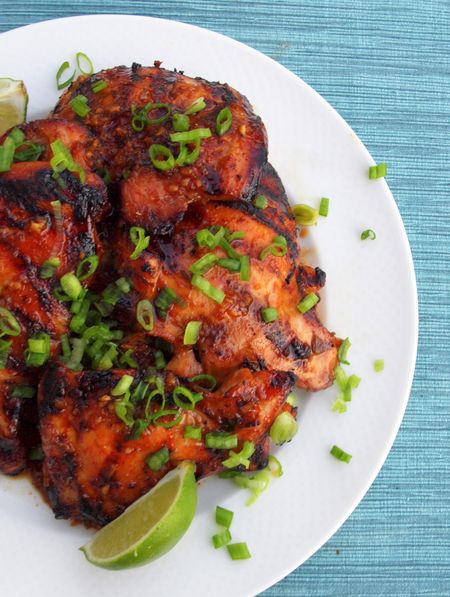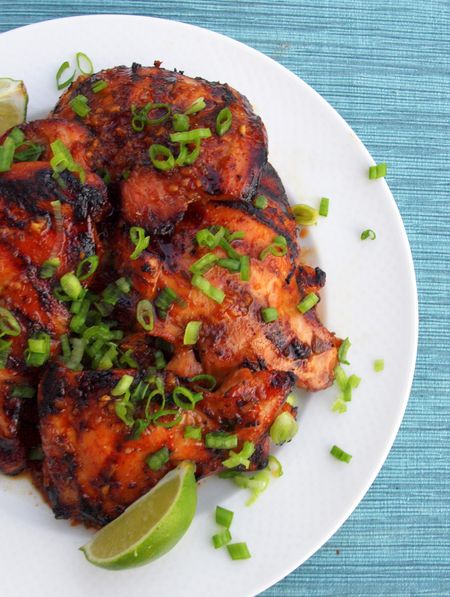 Ingredients:

4 chicken thigh fillets 1/8 cup brown sugar 1/8 cup soy sauce            ½ tablespoon fresh lime juice ¼ teaspoon red pepper flakes 1/8 teaspoon curry powder 2 cloves garlic, minced Lime wedges Chopped green onions for garnish

1. Mix sugar, soy sauce, lime juice, pepper flakes, curry powder and garlic in a bowl. Add the chicken thighs in the marinade and refrigerate for at least 4 hours.

2. Preheat your grill. Remove the chicken from the marinade. Put the remaining marinade in a saucepan and heat to a low simmer.

3. Grill the chicken for 20 minutes, turning over frequently and basting with the leftover marinade.

Top with more marinade, lime wedges and green onions. Serve with a salad on the side.