1. Say no to mayonnaise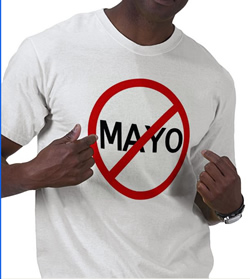 Mayo is very fattening so you might want to tone it down a little. Don't put mayo in your sandwiches, salad dressings, subs, or hotdog buns. As much as you can, don't eat mayonnaise at all. This can benefit you not only with your weight, but with your health as well.
Model diets are not rocket science. These weight loss programs only require a hefty doze of commitment and common sense, nothing more. If you are dedicated enough, you will find each step easier to deal with. At first, you will be experiencing some sort of withdrawal symptoms from all the junk foods that you have been eating in the past but your body will get past it for as long as you stick to the diet regime. Always remember, you can eat everything in moderation. It is not healthy at all to let yourself go hungry because this can easily result to binge eating, which is a big no-no.